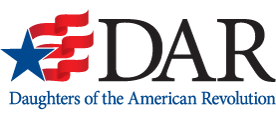 Welcome to the Philadelphia Chapter, NSDAR
Any woman 18 years or older who can prove lineal descent from a patriot of the American Revolution, is eligible to join our volunteer Society and work with us in educating the young, promoting patriotism and love of country, and striving to preserve our national heritage.
Our membership covers the Philadelphia metropolitan area, but our members live throughout the United States, from East Coast to West Coast, in the North and South.
We meet on the second Saturday of each month, from October to June, and we participate in annual Commemorative Events in Philadelphia, such as the Memorial Day Commemoration in Washington Square Park. Our meeting locations vary. The majority of our meeting and events take place in Philadelphia, but we do host two or three events in the Northwest Philadelphia suburbs.
Daughters of the Philadelphia Chapter, NSDAR.
The National Society Daughters of the American Revolution (NSDAR or DAR) embraces diversity and welcomes new members from the Philadelphia area. Pictured above, a new application for membership in the Philadelphia Chapter, NSDAR, is being signed and submitted during a monthly chapter meeting.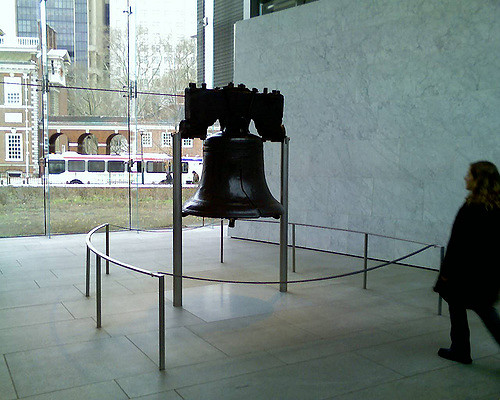 Our members value service to others. For information about the service projects of the Philadelphia Chapter, NSDAR, please go to the Service page and learn more about ways to participate or to offer ideas for future service projects.
Get Started
If you wish to contact our Registrar,
she will be happy to help you with your genealogy and begin your path to membership.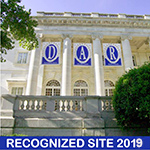 Email: Philadelphia Chapter, NSDAR webmaster.
Photo credits: all images are courtesy of Elizabeth Campbell, Taryn Edmonds, & Jennifer Thorpe with the exception of the Liberty Bell. The DAR logo is courtesy of NSDAR.