Francis Hopkinson Society, C.A.R.
Our Children of the American Revolution (C.A.R.) are learning American history while receiving patriotic education,
and they are taught vital skills needed to become tomorrow's leaders!
If you have children in your family or circle, between the ages of 0 – 21, who would enjoy working with other children in our fun and active society,
please let us know and email us.
We look forward to hearing from you!

National Society of the Children of the American Revolution: www.nscar.org
Pennsylvania C.A.R.: www.pennsylvaniacar.org
Our society participates in state and national projects. This year's national project is themed "America's Lasting Legacy" and has two goals: 25,000 hours of community service AND supporting A Warrior's Wish – a program providing services of support to severely injured veterans to help them in their transition back to civilian life. We are excited about serving our communities!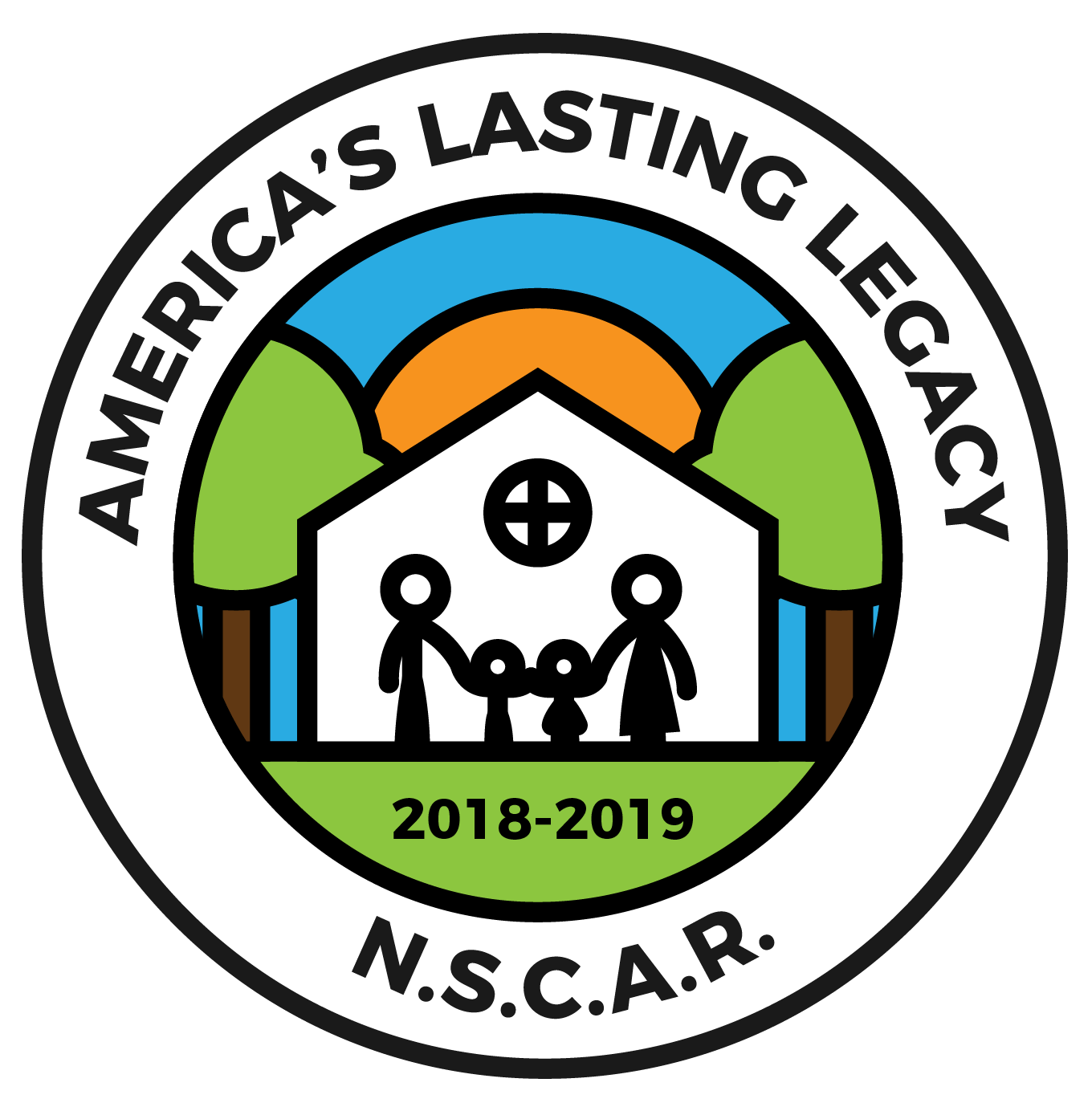 This year's state project is themed "Treasure Our Veterans." Children will raise funds to sponsor Veterans Breakfast Club events which raise public awareness of the veterans experience and support veteran communities in an environment where they can talk about their realities and gain understanding.  This program helps to keep history alive, educates children and other loved ones through storytelling, and rewards both the listener and speaker.  We plan to host our own Veterans Breakfast Club in February 2019.
Our October wreath laying ceremony was held at Christ Church's burial grounds where we honored Francis Hopkinson, signer of the Declaration of Independence, and whom our society is named for. We also enjoyed the Revolutionary Germantown Festival in Philadelphia's Germantown community.
September's library scavenger hunt was fun!
On August 19, 2018, our society officers were officially installed and we held our packet planning meeting.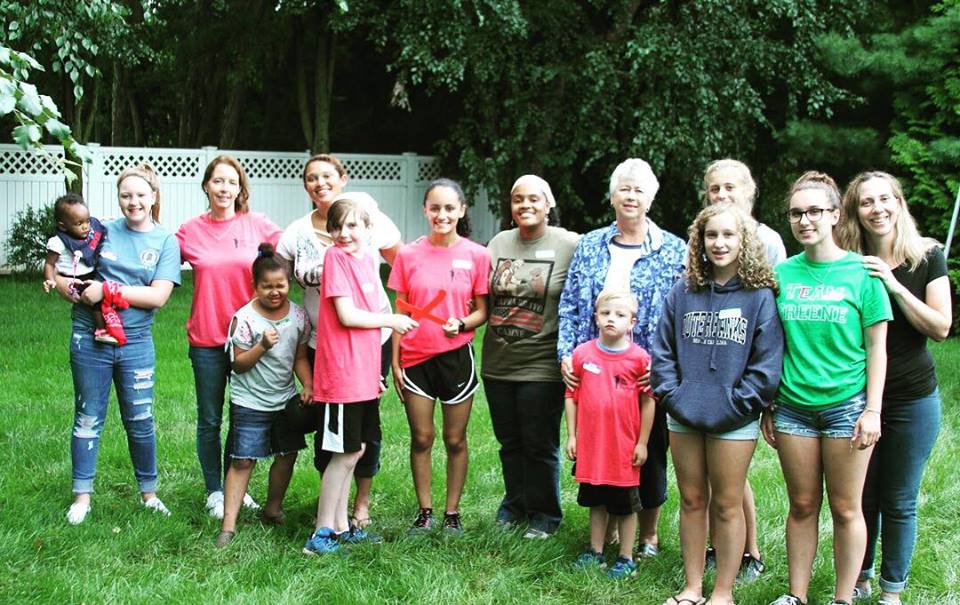 Our members signed cards, thanking veterans for their service, and we painted "Kindness Rocks" for veterans which were later hidden at the American Legion building in Doylestown, Pennsylvania. See our "Kindness Rocks" below!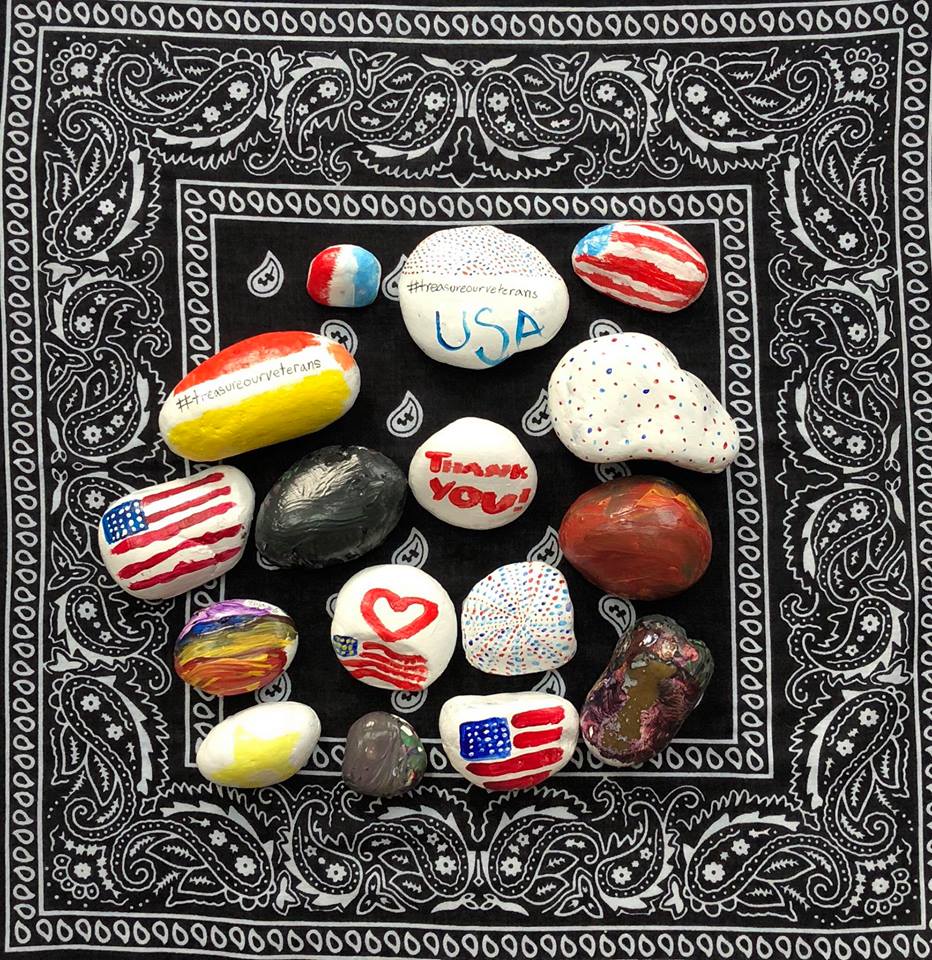 On June 14, 2018, our Society observed Flag Day by participating in a Flag Retirement Ceremony in Leesport, Pennsylvania. Our society President and Registrar read passages while the stripes were cut. We all took the time to retire a Flag in honor of veterans and patriots.
Here are some of the Flags that were brought to be "retired."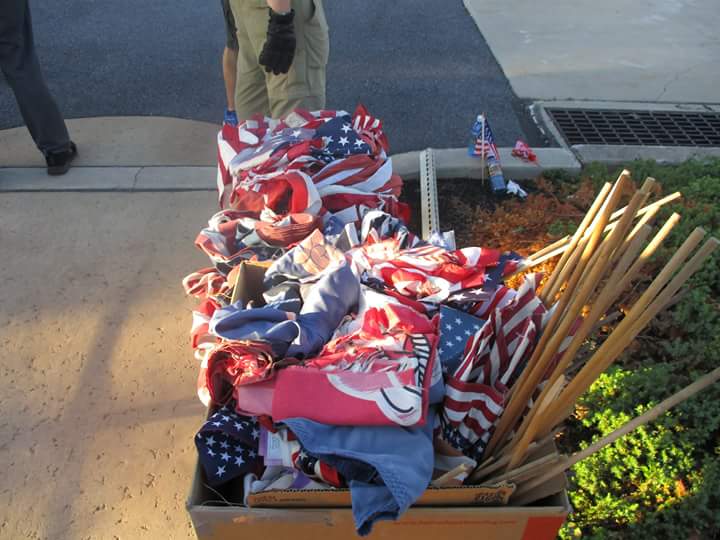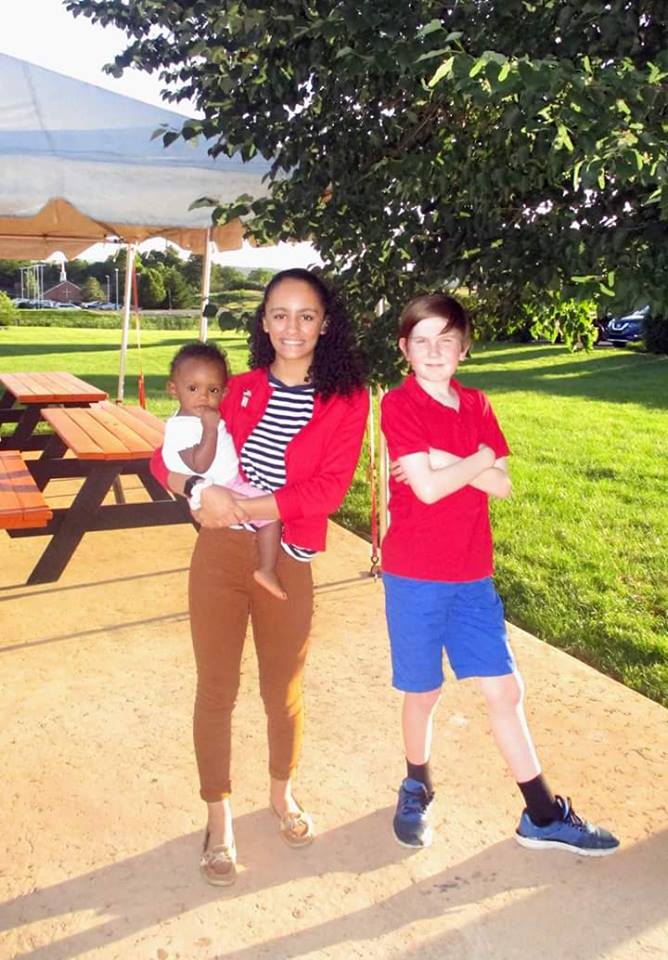 Email: Philadelphia Chapter, NSDAR webmaster.
Photo credits: all images are courtesy of Elizabeth Campbell, Taryn Edmonds, & Jennifer Thorpe.